The Major Benefits of Occupational Therapy for Seniors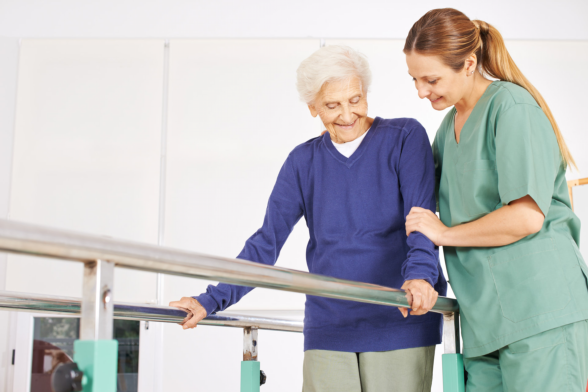 When a person ages and enters their senior years, they would need some form of help from time to time. One of the best forms of care and assistance is occupational therapy. Occupational therapists are healthcare professionals who are skilled and trained to improve patients' quality of life and level of independence by providing various services such as—but not limited to:
Evaluating the safety and security of one's home
Recommending solutions that can improve independence, mobility, and convenience
Providing a personalized exercise plan to incorporate into one's daily routine
Assisting in various day-to-day activities, while teaching and encouraging methods for the patient to accomplish these activities on their own
Guiding in creating a daily routine that is comfortable to the patient
With all the services that they are well-capable in providing, it is no question that occupational therapists are a valuable aspect of health care, which is why they are even on demand when it comes to medical staffing in Oklahoma and other states in the country.
Whether you are an employer seeking for professional occupational therapists to be a part of your team, an occupational therapist yourself, or even someone who is looking to employ the services of one for your loved one, it can be very helpful to know the major benefits of occupational therapy for patients—especially for elderly individuals:
A Safer and More Convenient Home
Senior individuals commonly experience a loss of mobility and balance from time to time, which heavily increases the risk of accidents and falls even in one's home. Occupational therapists can recommend the installation of various safety features throughout the house—such as handrails, grab bars, and ramps—in order to make a senior's home safer and more convenient.
Improved Mental and Emotional Health
While hiring a health caregiver, such as a skilled nurse or certified nursing assistant in Texas, is important in ensuring that an elderly individual's physical health is intact, an occupational therapist can help to improve one's mental and emotional health. This is done through encouraging independence, and creating a personalized daily routine in accordance with the senior's lifestyle. Seniors will not only be healthy, but happy as well.
Peace of Mind for the Family
Knowing that a reliable professional is handling the situation usually gives one peace of mind. That is why agencies, independent care providers, facilities, and even nurse staffing in California exist, in order to provide families with the help they need in giving their loved ones the proper care. Since occupational therapists are adept and well-trained in their job, the senior's family can rest easy knowing that their loved one is safe and comfortable.
Network Medical Staffing is a trusted provider of medical staffing solutions in New York and other states. We strive to help both sectors of the healthcare industry, by giving employers, facilities, and agencies the means in providing quality service, while providing healthcare professionals with the opportunities to improve themselves and achieve their goals as well.