Jumpstart Your Healthcare Career with Reliable Medical Staffing in Oklahoma and Other States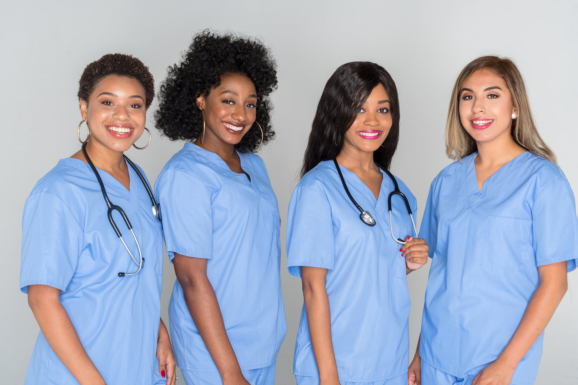 Pursuing a career in the medical field is not easy; it entails years of studying, immense focus and concentration, and huge expenses, in order to finish and earn that degree. After which, comes the challenge of passing the examinations which will give you the license or certification you need in your field. Finishing your studies and acquiring your specialization, however, does not ensure immediate success, as now, you would have to start your career path.
If you are one of the many students specializing in various aspects of the medical and healthcare industry who have just graduated and passed the licensure or certification examinations, the next big ordeal is looking for the right job and place where your skills can be put to good use. You would, of course, also want a job that compensates your services well, offers good benefits and provides an environment where you can thrive and grow. In this day and age, however, there are also so many others who are looking for the same career opportunities. So what can you do to be on edge, and to make sure that your career starts on the right path?
Network Medical Staffing provides medical staffing solutions in New York and other states, as we help you jumpstart your career in the medical and healthcare industry. We aim to provide hospitals, retirement homes, medical facilities, and other employers with competent and efficient medical staff and healthcare professionals. At the same time, we give wonderful career opportunities and help potential employees find the perfect job and place for their skills to be properly used, with the right compensation and benefits.
When you are part of our pool of healthcare professionals, we help you in contacting leading facilities and companies that are fit for your skills and preferences. You don't even have to worry about having acquired training experience, as we can take you in and assist you in looking for the perfect place to begin your medical and healthcare career.
Whether you are a Licensed Practical Nurse, a Certified Nursing Assistant in Texas, or a Physical, Occupational, or Speech Therapist in other states, Network Medical Staffing has got you covered. We are your partner in following your dream career path, as we work closely with leading facilities and employers in finding the right and suitable healthcare professionals to be in their employ.
Our services reach far and wide, as we offer nurse staffing in California, as well as therapist staffing in other states such as Texas and Oklahoma. Our network of employers is composed of companies and facilities that are leading the medical and healthcare industry with quality services, which is why you are sure to find the right career opportunity for your field of expertise. You can search for jobs in our database, or send us your resume and await a call. For more information, don't hesitate to talk to us at 800-619-0767.