Five Career Options That Provide Nurses with Job Satisfaction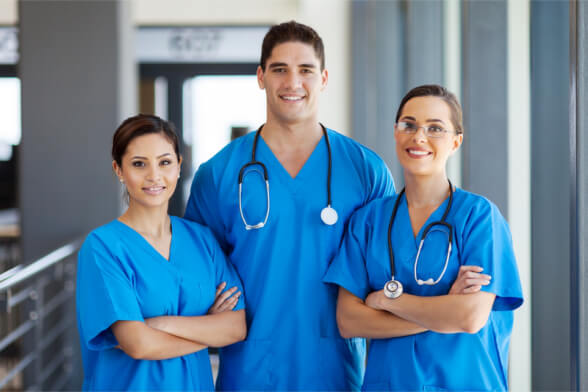 Nurses can take a lot of paths throughout their career. They have a flexible profession that ensures their job security. Apart from the continuous increase in demands for nursing staff, the healthcare industry also needs specializations and nurses can take these to boost their career options. Those who partner with an agency for medical staffing in Oklahoma have unlimited opportunities. Here are some career options for nurses that help them experience job satisfaction and continuous professional growth:
Work in the Field of Anesthesia

CRNAs administer and maintain anesthesia. They will evaluate patients and prepare them to get anesthesia based on their evaluation. Also, they administer pain medications, maintain sedation, and monitor the recovery of their patients.

Nurse staffing in California include hospitals, surgical centers, dental clinics, and many more. To become a CRNA, an individual completes a Bachelor's Degree in a related field and a Master's Degree in Nurse Anesthesia. They can practice legally as a CRNA after passing a national certification examination.

Become a Nurse Practitioner

After completing their BSN, nurses can grow their career path and income by becoming a nurse practitioner. These professionals can work directly with patients and partner with a certified nursing assistant in Texas in healthcare facilities, such as doctors' offices, nursing homes, long-term care facilities, college campuses, schools, nursing homes, and some government agencies. They examine, diagnose, and treat some medical conditions as well as counsel and advise their patients on speeding up their recovery and keeping their body healthy. Nursing practitioners complete their RB/BSN and their Master of Science in Nursing.

Educate Aspiring Nurses

Some nurses may choose not to work with patients but want to help other nursing aspirants achieve their career goals. Becoming a teaching nurse designs lesson plans which cover course material, assess their students, and supervise them in clinical settings. They can teach subjects like biology, orthopedics, pediatrics, and others. To become a teaching nurse, one should get a master of science in nursing with a specialization.

Work with Future Mothers

Becoming a certified nurse midwife is an ideal option for nurses who have an interest in the birthing process. They work by attending to their patients through pregnancy, during labor, birthing, and post-natal period. They can prescribe medications, do a physical exam, and require tests. A lot of birth centers, OB clinics, and hospitals employ midwives. After completing a BSN and RN status, a person can get their MSN and pass a certification exam.

Become a Scientist

Some nurses may not feel like working in a clinical environment but choose to become a scientist. They use their time doing research on health issues, diseases, and human anatomy. They organize scientific studies, check facts, analyze data, and report whatever they find to the right organizations. They can be employed by research centers, hospitals, non-profit organizations, and universities.
Want to increase your job satisfaction and income potential? Call Network Medical Staffing today. We are a reputable provider of medical staffing solutions in New York.