Take Note of These to Enjoy a Satisfying Therapy Session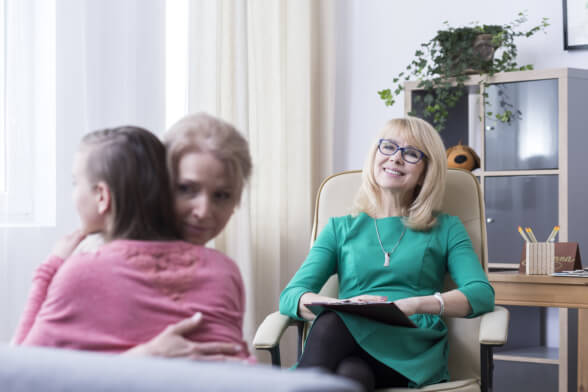 Let's admit it: going to therapy is a lot of work. But when you put your all in it and cooperate with your therapist, you should be able to get the most out of each session. As time goes by, you will be able to observe how much you have improved since your last appointment.
Does this sound too idealistic? Maybe so. But healing through therapy is actually quite attainable. You just have to invest your heart and mind in it to make any progress.
Keep the following things in mind to ensure the success of your therapy:
Be honest about your reasons.

Why are you taking therapy? Your therapist needs to know different details about your health, and sometimes, about your personal life. If you choose to omit certain details, it might affect the way your sessions are designed. Simply put, the clearer your therapists understands what you want out of therapy, the better they can help you reach your goals.

Be mindful of your present and your future.

Therapy is a kind of investment. The earlier you take it on yourself, the earlier you will be able to reap its benefits. Therapy won't just help you heal from your condition, but it will also give you a better understanding of yourself, and equip you with tools that will you prepare for your future.

Be on time.

Time is a commodity we can't afford to waste. This is why you must make use of it well by taking therapy as early as you can. The more punctual you are with each session, the more time you and your therapist will be able to work on your concerns. You will get avoid incurring late fees, too!

Be outspoken.

Share your thoughts. Be vocal about the things you like or don't like. By doing so, it will help your therapist tailor the therapy to your exact needs.

Be reasonable with your expectations.

Healing takes time, and for therapy to work, you have to be patient with it. The more you are able to follow with your therapist's instructions, the more effective therapy will be for you, whether it is physical, occupational, or speech therapy!
Are you searching for a therapist that can help you achieve your health goals? Get in touch with us at Network Medical Staffing. We have a wide pool of highly skilled therapists from different practices. We also extend medical staffing in Oklahoma for your staffing needs along with certified nursing assistants in Texas. Don't hesitate to give us a call!
We hope this blog post has been of great help to you. Share it with your family and friends so they can take better advantage of their therapy sessions, too!